QUX Launches a 5.3 Inch Angel Halo Plant Grow Light with Timer
Chengdu, Sichuan – People who live in apartments with no natural light or areas with long winters can use plant grow lights in place of natural sunlight. While they provide many benefits for indoor gardens, they're also a great way of getting the most out of all types of plants, even when they're not in season. Plant grow lights use LED, which has minimal heat emission, reducing evaporation and producing succulent-looking results without negatively affecting the plants' health. QUX launched the 5.3 inch/13.5 m diameter Angel Halo Plant Grow Light with Timer, suitable for indoor potted green plants. It uses full-spectrum simulated sunlight to give plants natural soft light essential for photosynthesis and growth.
The plant light has a two-step installation process that doesn't require tools. First, a client must connect the lamp to the metal support rod before fixing it directly into the pot/soil. They can then attach the 2 nm/0.08-inch thin metal base to connect the support rod and the ground. With an adjustable height of 157 inches/4 m line length and adjustment width range of 16-59 inches, it can accommodate short, broad, and long plants. The lamp comes with a timer, three modes of cycle timing function, and a 10-level dimmer. Clients can set their daily irradiation time to 8, 12, or 16 hours manually or automatically. Additionally, the grow light features a USB plug, a 1-2 a input current, a lifetime of 5000 hours, and a -15â??-40â?? working temperature. Click here to check the new product.
The plant lights have blue and red lights with Photosynthetically Active Radiation (PAR), essential for stimulating vegetative growth, budding, and flowering. A phosphor coating of green and yellow lights produces white light to mimic sunlight. When a client uses too much blue light, the plant becomes bushy without flowers, while too much red light results in weak plants. The QUX team advises clients to place the grow lights 12-30 inches from the top of the plants depending on the number of lights in use, their wattage, plant height, and development stage. Seedlings need low light intensity to prevent death, while plants in the vegetative and flowering stages need more light for color.
To hang the grow lights properly, a client needs a 24-hour light plan, light uniformity, efficient installation, and the right hang height. While the general rule is to ensure plants get 8-10 hours of light, the type of plant dictates how long the grow light should be on. Clients can grow lettuce, aloe vera, spinach, orchids, and more for up to 16 hours daily or snake plants, tomatoes, maidenhair ferns, or peppers that need 4-6 hours of light.
QUX started in 2019 to design, research, and manufacture LED lamps and lanterns. The Angel Halo Plant Grow Light has sold over 200,000 pieces in Taiwan, China, Singapore, Southeast Asian Nations, and worldwide. Besides growing plants at home, the grow light is a decoration piece that adds character to a space.
Visit their website to order the light or contact them at hesiming@quxplantlight.com for more details.
Media Contact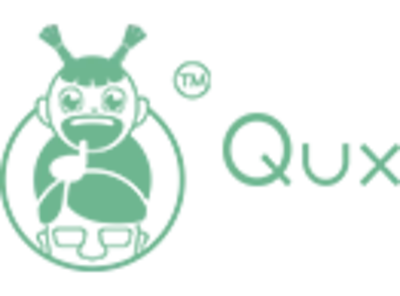 Company Name
QUX
Contact Name
Simon He
Address
1st Floor, Block 6, Jingrong Plaza, Jitai Road, Shuangliu District
City
Chengdu
State
Sichuan
Postal Code
610095
Country
China
Website
https://quxplantlight.com/
COMTEX_420889359/2737/2022-12-16T14:13:35