No-H2O Auto Detailing, Better for Busy Schedules and the Planet – Opens in Palm Beach, FL
Palm Beach, FL – No-H2O is changing the way people around the globe view auto detailing and there's no better time to embrace the future and join the movement. Better for clients with crammed calendars, and more suitable for the environment, No-H2O brings its premier car detailing services to Palm Beach. Providing clients a professional experience through a green approach, this premier on demand auto detailer delivers eco-friendly options directly to the client.
Something people seem to unanimously agree on is that they never have enough time. Making time to do the necessary things daily life requires is difficult for many, let alone finding time to spend on tasks involving car care and maintenance. No-H2O Palm Beach is eager to help alleviate this struggle for people in this community by presenting a diversified business line which provides convenient on-demand services at affordable prices, making it easy to enjoy quality work without the worry of cost.
No-H2O's revolutionary car wash system is virtually waterless. This eco-friendly technology has saved over five million gallons of fresh water over the last five years, a statistic which translates into 143,000 clients contributing in making a positive, proactive impact on the planet through water conservation. Auto detailing in Palm Beach has never been better at protecting people, property or the planet.
For many, the most desirable part about No-H2O will be the delivery services directly to their door. Using their own state-of-the-art products, they are able to emulsify dirt particles and absorb them into special microfiber cloths, providing an extra layer of protection to vehicle paint. Having services performed at a client designated location means no line, making it easier than ever to schedule around active lifestyles.
Scheduling auto detailing service requests with No-H2O Palm Beach is easy. Just download the custom car wash app to any device and schedule an appointment from anywhere with just a few taps. When mobile detailing services are scheduled in Palm Beach, a team of trained and experienced technicians arrive to deliver wash and detail service requests, oftentimes in less than an hour.
No-H2O was launched in Dublin, Ireland, in 2007 and is the first company to build a tailored on-demand in-house app for car washing and auto detailing. Since its inception, the company has proven its innovation and supplied waterless products in Europe, the US, and around the globe. This innovation has led to the company being named franchisor of the year, in addition to one of the world's fastest-growing car wash franchises by reputable associations.
The mobile detailing squad at No-H2O Palm Beach is contrived of proficient car wash experts who go above and beyond to deliver a detailing done right. With hard work, honesty, and teamwork as central values, the company is committed to providing customer-focused services that not only meets client needs, but also conserves water resources for future generations.
To schedule on-demand car washing or detailing services in the Palm Beach area, visit No-H2O Palm Beach online or call (561) 203-3945 and speak with Operator Leon Camilo Uribe or a crew member.
Media Contact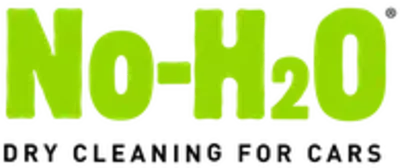 Company Name
No-H2O Palm Beach
Contact Name
Leon Camilo Uribe
Phone
561-203-3945
City
Palm Beach Gardens
State
Florida
Postal Code
33418
Country
United States
Website
https://noh2o.com/auto-detailing-palm-beach/
COMTEX_420828476/2737/2022-12-15T10:35:22