HVAC Service Company In San Marcos Offers Solutions For Hot & Cold Spots In Homes
SAN MARCOS, TX: Comfort Crew, a leading air conditioner and furnace repair company in San Marcos, is helping homeowners fix hot and cold spots in their homes. This is a common issue that arises in newly-built and older homes alike.
As the chill of winter settles into San Marcos, many homeowners notice that their furnaces are failing to distribute heat evenly throughout their homes. In some cases, there may be inconsistent temperatures in the entire house. Other times, there's a particular room that will not stay warm. This creates a great inconvenience for homeowners, who may find themselves too warm in the kitchen but shivering in the living room.
The company recently visited a client's home, which was newly built. The homeowners were noticing heating and cooling issues from one room to the next, including inconsistent temperatures.
This common problem can be repaired by an HVAC service company. Comfort Crew is familiar with this concern and uses a specific tool to diagnose the issue.
To identify the source of the issue, the company used a tool that measures airflow in cubic feet per minute (CFM) for each room's design per square footage. After finding the cause of the hot and cold spots, the technician at Comfort Crew proposed putting dampers in the existing ductwork to balance the air evenly and provide better comfort. After the repair was completed, the homeowners were pleased to report that their room temperatures were much more even.
"Hot and cold spots in a home is a common problem, but it doesn't have to be," said Eddie Glidewell, the owner of Comfort Crew. "Our technicians can take a closer look at the issue and identify a solution. The fix might be easier than you think."
For homeowners that notice one room in their home won't stay warm or that their furnace doesn't heat the whole home, call an HVAC company. There are ways to regulate the heat that's distributed from a furnace, ensuring that each room maintains a consistent temperature.
Comfort Crew offers full-service solutions for heating and cooling concerns. Its services include air quality testing, ductwork, and HVAC repairs and installations. The company services residential and commercial buildings across San Marcos. For more information about the company and the services it provides, visit its website at https://comfortcrewtx.com/.
https://comfortcrewtx.com/blog/hvac-service-company-in-san-marcos-offers-solutions-for-hot-cold-spots-in-homes/
Media Contact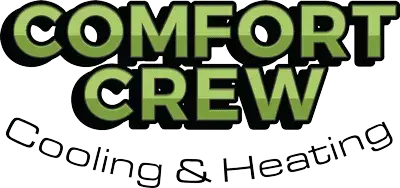 Company Name
Comfort Crew Cooling & Heating
Contact Name
Eddie Glidewell
Phone
512-883-2626
Address
5040 SH 123, Bldg #2-200
City
San Marcos
State
Texas
Postal Code
78666
Country
United States
Website
https://www.comfortcrewtx.com/service-areas/san-marcos/
COMTEX_420477028/2737/2022-12-09T09:21:49