Melton Electric: One Of The Leading Electrical Contractors Serving Houston, Texas
Houston, Texas – The need for reliable, cost-efficient electrical services has never been greater. Melton Electric stands out in the industry for its commitment to professional, safe, and dependable service. Since 1969, Melton Electric has been a leading source of electrical and structural cabling expertise in Houston, Texas.
This family-owned business provides the highest quality workmanship using only certified technicians to ensure complete client satisfaction. The company specializes in comprehensive electrical services for commercial, industrial, or residential projects. Their experienced team offers a wide range of services, including electrical construction and service & repair, structured cabling, preventative maintenance, building information modeling, prefabrication, and microcell boosters / DAS systems.
Melton Electric is also well known for its cost-effective solutions that ensure clients don't have to break the bank to access their services. The team's dedication to customer service, safety, and quality has earned them a reputation for excellence that is unsurpassed in the Houston community.
"Whether it's an industrial complex or an office building, Melton Electric can fulfill all your electrical construction needs," stated the company representative. "We have been providing quality electrical services to Houston for over 50 years and are proud to be one of the leading electrical contractors Houston texas."
Like any other property component, electrical systems require regular maintenance and repair. Melton Electric's comprehensive service and repair solutions for commercial, residential and industrial properties ensure to keep everything working as it should. Their team of experienced technicians will diagnose an issue quickly and ensure the problem is resolved in the shortest amount of time possible. In addition, their technicians will tailor a service plan to each client, ensuring their needs are met.
For its structured cabling services, the team provides comprehensive design and implementation services that meet industry standards. Their services include copper and fiber optic cable installation and wireless-based solutions. They also offer related services, such as cabling audits and testing, to ensure proper performance.
As people embrace the concept of sustainability, Melton Electric offers renewable energy solutions to their clients. The team installs and services solar photovoltaic systems and electric vehicle charging stations. Their technicians are competent in EVSE (Electric Vehicle Service Equipment) installation and commissioning.
The need for fast, reliable data connections is ever-increasing. Fiber optics are the perfect solution for this problem, and the Houston electrical contractor can provide the necessary expertise to design, install, or maintain these systems. From vertical intra-building cabling for businesses to OSP (outside plant) inter-building connections for larger projects, their fiber optics services are top-of-the-line.
To cut down on wastage, the team at Melton Electric specializes in prefabrication. This service allows their clients to maximize efficiency and reduce time, cost, and labor associated with electrical installation.
Melton Electric is located at 2309 Karbach St, Houston, Texas, 77092, US. Clients can visit the company's website for more information.
Media Contact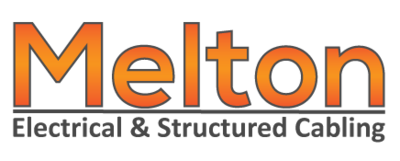 Company Name
Melton Electric
Contact Name
Mark Melton
Address
2309 Karbach St
City
Houston
State
TX
Postal Code
77092
Country
United States
Website
https://meltonelectric.com/
COMTEX_420370108/2737/2022-12-07T09:21:51